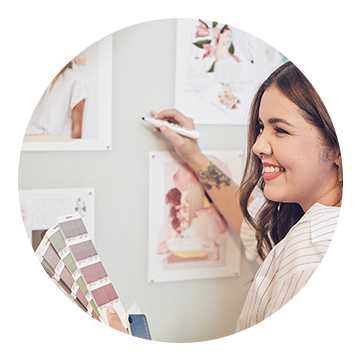 Establish Your Authority & Value
Attract ideal clients who trust you,
value you, and pay you.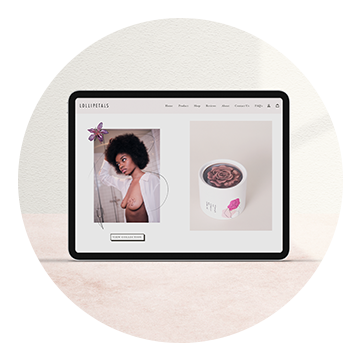 The 10K Design Process
Deliver more value through a fantastic client experience without adding more hours to your schedule using the 1-concept design method
Formulate Your Signature Workflow
Create systems to work efficiently, free up time to rest, travel, and manage your schedule to fit your lifestyle and creativity.
A COURSE MADE ONLY FOR DESIGNERS
With all the support you'll need
Lifetime Access

Presentation, proposals, and client communication templates.

Content updates (after beta and then regularly)

Live coaching calls:

2 Q+A calls per month and 2 Office Hours calls per month

Daily support

from me inside our private FB group for question, love, encouragement or to help you get over any bumps you may run into on between calls
COURSE BONUSES
The Follow-through Formula
Special pricing with partnered brands
Tutorials for Honeybook and ClickUp
Special Guest Coaches
Experts on self discovery and mindset, copywriting, social media, and others.
Available in days

days after you enroll

Introduction
Available in days

days after you enroll

Establish Your Value & Authority
Available in days

days after you enroll

10K Design Process
THIS PROGRAM IS FOR YOU IF:
YOU WANT to spend less time doing client work and end your day early
YOU WANT to be valued, paid and appreciated as a designer
YOU WANT control the types of clients you work with
YOU WANT wake up excited and invigorated about what you do
YOU WANT confidently raise your prices
YOU WANT to streamline your process to have fewer revisions
YOU WANT spend less time putting together proposals and presentations and spend more time creating
THIS PROGRAM IS NOT FOR YOU IF:
YOUR ARE NOT COMMITTED
To yourself and your business
YOU DO NOT PRIORITIZE GROWTH
In your business and for your self
YOU PREFER AN AGREEABLE FRIEND OVER A MENTOR
with direct actionable advice
YOUR ARE PROBLEM ORIENTED
not solution oriented
YOU PRIORITIZE
Drama over strategy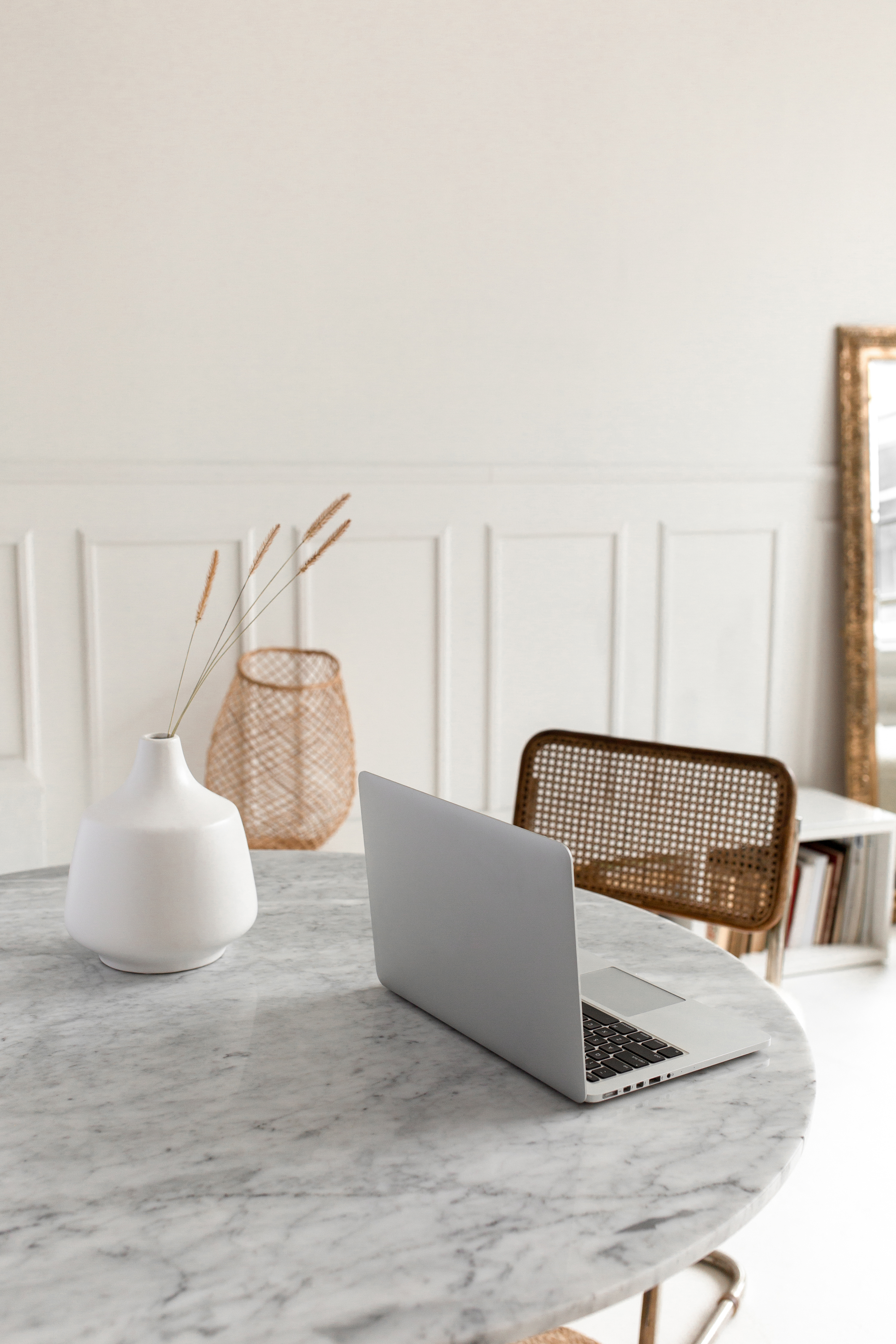 Your Instructor
I'm Angelica Moss. I'm a graphic designer specializing in brand strategy for small women-owned businesses.
I've been designing for ten years. I started as an in-house designer, freelancing on the side, and three years ago, I created my boutique design studio angelicamoss.com.
I believe that my experience working in agencies and as a freelancer, my obsession with organizing EVERYTHING, and my problem-solving personality have served me well inside my business.
In the last three years, I've raised my prices, evolved my design process, added value to my services, streamlined my workflow, and built a sustainable and profitable business designed to fit my lifestyle.
I wanted a business I can take with me everywhere I go, and that didn't rely on constant social media efforts to hit my financial goals. This method and my strategies all inside Designer's Business School!
I created Designer's Business School to help graphic designers attract high-quality clients by establishing their value so they can raise their prices.
I now spend my days working with wildly passionate women entrepreneurs helping them to tell their stories through strategy and design to attract their ideal client.
From Colombia, Made in the USA.
I live in sunny Fort Lauderdale, FL. I'm absolutely obsessed with puppies. I find inspiration in travel, late-night conversations, warm weather, Caribbean blues, and food.
I love home decor, cooking, Oreos and milk, exploring new places with my husband, and sipping piña coladas on the beach!